Keeping your home clean while working full-time can be tricky. You're exhausted when you've worked eight hours, dealt with work politics, and then spent an hour or more in traffic. Once you get home, all you'd like to do is take a shower, stuff your face and climb into bed; cleaning is the last thing you want to do. I know firsthand what it's like to struggle with keeping your space clean because you're busy. 
These helpful cleaning tips will allow you to keep your home clean and organized.
Set daily or weekly tasks- 
You can never go wrong with daily or weekly to-do lists. Designating specific tasks to certain days will keep your house tidy and organized—Sunday-Laundry + Kitchen, Monday-Living + Dining Room, etc. If cleaning every day isn't possible, then weekly tasks may be better. One week organize cabinets, closets, drawers, etc. The following week, dust, vacuum, and so forth. 
This method is beneficial when cooking. Once you're done with that pot or spatula, wash it. Wipe any food spatter from the stove as you're cooking. The minute you step out of the shower and dry yourself off, clean the tub. Sanitizing wipes can be utilized after every toilet and sink use. 
Use that moment to clean while waiting or between activities or tasks. Whether you're waiting for the dryer to stop or the timer on the oven to sound off, those are great opportunities to spot clean. 
Designated deep clean & tidy-up days- 
Choose two days out of the week that you seem to have the most energy. Use one day to do laundry and surface cleaning; the other day will be for mopping, wiping down walls, organizing closets, etc. Picking two days that aren't overwhelmingly busy to get your light and deep cleaning done is better than spending an entire day cleaning your whole house. 
Don't wear shoes in the house-

 
Shoes track more than just dirt into your home. Keep a shoe rack and some Lysol next to the front or back doors. Spray the shoes inside and out and leave them on the stand to dry.
Put things away immediately after use- 
This is crucial in keeping your space clean and organized. Hair products, books, etc., everything has a place; therefore, when you're done with them, put them back before getting distracted by something else. This method is how many Early Childhood Education Educators get toddlers to clean up behind themselves through preschool. Doing this daily will keep you on track and your home less junky or cluttered. 
If you're busy with a solid house cleaning routine, head to the comment section and share your cleaning and organizing tips!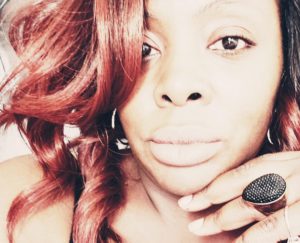 Article Written by: Obsession | is a romance and erotica author, blogger, photographer, and artist from Chicago, IL.
Social media handles:
Instagram: @authorobsession
Facebook: Novelist Obsession 
Twitter: @writerobsession
Tik Tok: @authorobsession
Snapchat: Obsession_theprettywriter
My favorite topics to write about are:
Relationships
Emerging Artists
Books (I'm a bookworm who loves reviewing books)