What does it mean to date yourself? Simply put, it means spending quality time with yourself. It's a great act of self-love and care and can boost your self-esteem and worth. Some people are worried about how they'd look to others eating alone at a restaurant or catching a movie at the theater by themselves, but the more you do it, the more you'll become comfortable with going on solo dates. Before we enter relationships, we must ask ourselves, would I date me? If you can't enjoy your own company, how can someone else? 
Here are some ways to get you started with dating yourself
Shower yourself with compliments- According to researchers, giving yourself compliments has the same positive effects as receiving them. It's critical to understand that receiving validation from close friends or complete strangers pales in comparison to stroking your own ego. It's like the old folks say, there's power in the tongue.
Create a solo date jar- Grab some multi-color construction paper and jot down things you'd like to experience or love to do. Dip into the jar once a week and choose an activity to treat yourself to. 
Be spontaneous- Mix it up and step out of your comfort zone. Challenge yourself to do something, eat, drink, or see something you usually wouldn't. You never know; you may unlock a new hobby, favorite food, etc.
Schedule your dates- To hold yourself accountable, pen in your date on your wall or desk calendar. For digital lovers, Google calendar is another place to log your date plans. Just like you'd want someone you are dating to keep their word, this will encourage you to follow through with your goals.
Give yourself thoughtful gifts- What are the things that make you happy? Is it food? Sweets? A pair of shoes to die for, or music? Whatever brings you joy, buy it for yourself. Showing yourself appreciation and kindness is one of the best ways to show love.
Get fine!- Dress like you would on any other date. Make sure you're turning heads when you hit the streets. Whether it's brunch or a Jazz club, wearing threads complimenting your body shape and skin tone makes you feel attractive. 
Romance yourself- Flowers, love notes, candlelit dinners at home, bubble baths with rose petals, and wine all scream romance. Buying your favorite flower, cooking yourself a romantic dinner, and relaxing in the tub with a nice cold glass of wine with soft music playing in the background are things every person should experience. 
I believe dating yourself will benefit you if you ever choose to enter a relationship. So many people have a hard time being alone, so they stay in toxic relationships or jump from relationship to relationship without ever getting to know themselves. If you date yourself regularly, let us know your experience with it in the comment section.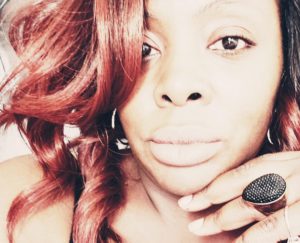 Article Written by: Obsession | is a romance and erotica author, blogger, photographer, and artist from Chicago, IL.
Social media handles:
Instagram: @authorobsession
Facebook: Novelist Obsession 
Twitter: @writerobsession
Tik Tok: @authorobsession
Snapchat: Obsession_theprettywriter
My favorite topics to write about are:
Relationships
Emerging Artists
Books (I'm a bookworm who loves reviewing books)