The 2022 Her Money Matters event that occurred on Wednesday (March 30)  was an enlightening and empowHERing experience that provided vast insight into the world of business and finance. Our badass business savvy panelists didn't hold back when it came to encouraging, educating and edifying the audience, all-the-while maintaining a familial essence. Additionally, the Her Money Matters moderator Lady Tiffany Nicole entertainingly kept the ball moving, enabling each panelist to adequately and comfortably respond to her insightful questions with their talking points.  
Those who were unable to partake in the Black excellence festivities don't fret, because SwagHer is granting you free access to the Her Money Matter business and finance panel discussions. Each respective YouTube video contains valuable information from business and finance professionals who want to help aspiring Black Queenpreneurs, a term coined by Latoya Whitfield, to build and succeed. 
Each lovely lady panelist had something critical to add to the discussion of money and business. While the personal finance panelists Janée Nguyen, Rachael Hanible, Meeka Clay and Latoya Whitfield helped Black Queens get their money right, Folasade Ayegbusi, Juneil Bettis, Terra Fontenot-Beard, Melika Honore and Annette Morris taught Black Queens how to run their business smoothly. These wonderful women money-making gurus covered everything from cryptocurrency to income building strategies. 
For those wanting to access these businesswomen's expertise post-Her Money Matters, and the sponsors that helped make Her Money Matters happen, read on! 
Sponsors responsible for the success of the event are: Zhi Bath & Body, Mo the LMO, Theories & Thoughts and The Higher South.
Lady Tiffany Nicole (HMM Moderator) | Lady Tiffany Nicole is a media magnet called to help entrepreneurs cultivate their gifts and penetrate their market through the ministry of TV and radio. A woman sold out for God, she has devoted her life to uplift, encourage and support all who cross her path. Lady Tiffany Nicole, a licensed minister, has been preaching the gospel since 2011. Through her gift of personality, she has become the premier kingdom personality to help promote entrepreneurs, small businesses, authors, etc., through her international media brand, The Virtuous Hour Media and Marketing LLC. Learn more about her and her platform at the "Her Money Matters" event!
Connect with Lady Tiffany Nicole: Thevirtuoushour.com
IG: @thevirtuoushour
Latoya Whitfield | Ms. Whitfield is the mastermind behind "A Queenpreneur's Plan," an initiative designed to help Black women navigate the corporate business world without tipping their crown. Latoya Whitfield teaches Black women how to access their inner-power and channel that strength into succeeding as an Queenprenuer. 
Connect with Latoya: https://latoyawhitfield.com/
Juneil Bettis | HWIC (Head Woman in Charge) of Bettis Financial Juneil Bettis is a financial guru that can help the biggest excess spenders learn how to budget. Bettis' financial services company takes pride in providing financial education programs to corporations, nonprofit organizations, churches, and universities as well as assisting individuals and business owners. Improve your business knowledge with Bettis at our Her Money Matters event!
Connect with Juneil: https://www.bettisfinancial.com/
IG: @bettisfinancial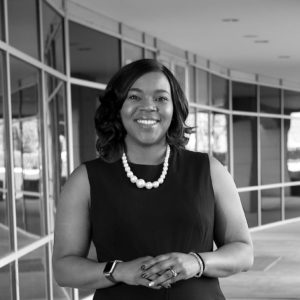 Meeka Clay | Top-tier realtor Meeka Clay is knowledgeable in all-things real estate, especially in and around Charlotte, North Carolina. Owner of M. Clay Enterprises, Meeka Clay is the go-to for the break down on the real estate market.
Connect with Meeka: https://mjclayesq.bestlocalexpert.com/
IG: @QcBrokerMJ
Folasade Ayegbusi |  Accountant Folasade Ayegbusi, aka the accountability accountant, helps people repair their credit and keep their credit score on fleek!
Connect with Folasade Ayegbusi: https://linktr.ee/theaccountabilityaccountant
 Janée Nguyen | There are multiple ways to achieve success, and Janée Nguyen provides the best financial advice from a biblical perspective. Nguyen's company Financial Healing for Women guides women on how to reform their financial lives through a spiritual approach. 
Connect with Janée Nguyen: https://www.financialhealingforwomen.com/
IG: @jfavored & @financialhealingforwomen
 Melika Honore | Melika Honore is the one to see when you want to get your business up off the ground. Her company Honore Credit helps budding entrepreneurs earn the capital they need to in order to bring their business to fruition. 
Connect with Melika Honore: https://honorebusinesscredit.com/
IG: @iammelikahonore and @honorecredit
Rachael Hanible | Rachael Hanible is a financial consultant, author, and inspirational speaker. Not only will Rachael increase your knowledge about money, but she will also motivate you to make money as well. 
Connect with Rachael Hanible: https://www.rachaelhanible.com/
IG: @peptalks_
Annette Morris | We all have goals, however, most of us need help making those goals a reality. Annette Morris is someone who helps aspiring entrepreneurs, authors and creators make their dreams come true. Through her company Goal Getter, LLC, Annette Morris ideates strategic plans that ensure her clients' business plans materialize.
Connect with Annette Morris: www.goalgetterforever.com
Terra Fontenot-Beard | Terra has over a decade of expertise within the financial industry and uses her skills to help advise individuals on how to grow their businesses through her company. Fontenot & Associates Solutions, LLC, Terra's company, offers the best accounting and business operations solutions to clients. Terra will be lending her financial knowledge at our Her Money Matters event.
Connect with Terra Fontenot-Beard: www.fontenotsolutionsblog.com
Stay tuned for details on our Cleaning Out Your Closet: Achieving Physical & Mental Fortitude in April 2022. SwagHer newsletter will keep you updated on the latest news and future events. Be sure to subscribe to our newsletter to learn about events, opportunities and collaborations.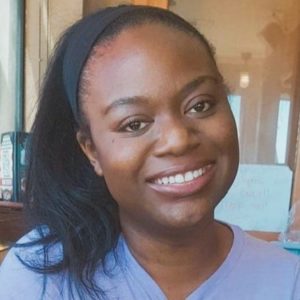 Angelica Cheyenne | Angelica Cheyenne is the Managing Editor of SwagHer Magazine, and is a contributing writer to BuzzFeed. Cheyenne also has over 6 years of experience in on-hair hosting, entertainment reporting, social media management and holds a B.A. in Communications and Journalism from California State University, Dominguez Hills.