Try these PCOS-friendly dessert recipes to knock your socks off! Many of us love a good dessert: sweet, savory, or healthy. When a woman's ovaries or adrenal glands create more male hormones than usual, it results in polycystic ovarian syndrome (PCOS). Often cysts develop on the ovaries as a result of PCOS. PCOS symptoms include irregular menstruation intervals; infertility; pelvic pain; excessive hair growth on the thighs, stomach, chest, or face; weight gain; greasy skin or acne, and thicker skin in some areas. 
Diabetes, metabolic syndrome, heart disease, and high blood pressure are all more common in women suffering from PCOS. I know women battling PCOS, and its effect on a woman's mind and body is heartbreaking. My close friend, who has lived with PCOS for some time, decided to switch up her diet and get healthy. Thanks to her, I've become conscious of the foods I cook or buy for my friend. 
Eating healthy is essential for PCOS sufferers. Why? A PCOS diet lowers inflammation, enhances intestinal health, and regulates blood sugar levels more effectively. Also, women with PCOS are more likely to be obese. A PCOS diet consists of PCOS-friendly foods to eat for breakfast, lunch, dinner, snacks, and, my favorite- dessert. 
Here are two of my favorite PCOS dessert recipes: 
GINGER COOKIES:
Ingredients & Measurements 
1 Egg

2.5 cup Almond meal

1/4 cup Coconut flour

1/2 tsp Salt

1/2 cup Rice malt syrup

1 tsp Ground Ceylon cinnamon

1 tbsp Ginger powder

1 tsp Ground cloves

1 tsp Baking powder

1 tbsp Orange zest

1 tsp Vanilla extract

4 tbsp Ghee
Instructions
Pulse the almond meal, coconut flour, salt, spices, and baking powder in a blender or food processor.

Add in the remaining ingredients and pulse until the dough forms a ball.

Wrap the dough in plastic wrap and refrigerate for 2 hours.

Preheat the oven to 350° and line a baking sheet with parchment paper.

Roll the dough into small balls, and squash flat (make as many cookies as you'd like)

Bake for around 15 minutes 
STRAWBERRY PEACH CAKE:
Ingredients & Measurements
Crust
1 cup Almonds 

1/4 cup Desiccated coconut 

1/2 cup Dried figs 

1/4 Lemon zest

1/2tsp Cinnamon

Pinch sea salt

1tsp Maple syrup
Strawberry layer
2 cups Strawberries 

1 cup Coconut cream

2tbsp Maple syrup

1/2 Lemon zest

1/2 Lemon juice

1tsp Vanilla extract

3tbsp Agar flakes
Peach Layer 
Two medium Peaches

1 cup Coconut cream

2tbsp Maple syrup

1/2 Lemon zest

1/2 Lemon juice

1tsp Vanilla extract

3tbsp Agar flakes
Toppings
Sliced strawberries & sliced peaches
Instructions
Part 1: Crust
If your figs are dehydrated, soak them for about 20 minutes in hot water and drain them.

Prepare a 6-inch round cake tin with a removable base.

Place almonds and desiccated coconut into a blender or food processor and pulse a few times until coarsely ground.

Add dried figs, lemon zest, cinnamon, and salt and blend until the mixture comes together.

Add 1 tsp of maple syrup and blend again; this creates a sticky mix when pressed together, creating the crust.

Add the crust mix into the tin, spread evenly with a spoon, and press tightly down. Place the tin pan into the fridge.
Part 2: Strawberries
Place strawberries into a blender, add coconut cream, maple syrup, lemon zest, juice, and vanilla extract, and blend until smooth.

Pour the mixture into a medium pot and stir in the agar flakes. 

Bring the mix to a boil and leave to simmer for about 5 to 10 minutes, frequently stirring until the flakes have dissolved.

Once ready, leave to cool down slightly, and pour onto the crust.

Place into a fridge for about 30 minutes to 1 hour to set.
Part 3: Peaches
For the peaches, repeat strawberry steps 1 & 2

Once ready, leave to cool down slightly, and pour onto the strawberry layer.

Place into a fridge for about an hour to set.

Once set, carefully remove it from the tin and place it onto a serving plate. Top with sliced strawberries and peaches & enjoy! 
Would you like to share some PCOS dessert recipes? Leave a comment below!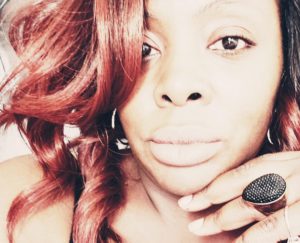 Article Written by: Obsession | is a romance and erotica author, blogger, photographer, and artist from Chicago, IL.
Social media handles:
Instagram: @authorobsession
Facebook: Novelist Obsession 
Twitter: @writerobsession
Tik Tok: @authorobsession
Snapchat: Obsession_theprettywriter
My favorite topics to write about are:
Relationships
Emerging Artists
Books (I'm a bookworm who loves reviewing books)