Milky, sweet, bitter, dark, and white—People worldwide adore the taste of chocolate. There aren't too many of us from different races to different ages who can resist the comforting taste. September 13th was deemed International Chocolate Day to honor Milton S. Hershey on his birthday. Mr. Hershey was an American chocolatier and pioneer who founded The Hershey Company.
Studies have proven that no one loves chocolate more than women. Chocolate gets women through menstrual cycles, pregnancy, stress, and heartbreak year after year—As I said, it's comfort food. Caramel, nougat, and nuts all rest in the center of our favorite chocolate treats. Chocolate is so loved worldwide that chocolate brands enter competitions orchestrated by The International Chocolate Salon. 
In addition to winning awards, chocolate has some health benefits as well. For example, sniffing chocolate can encourage your mind and body to relax. Chocolate also helps reduce the chances of having a stroke as well. 
For as long as we can remember, the most popular flavor for many of our favorite sweets is chocolate, like ice cream, cookies, cake, and hot chocolate. Chocolate is also used to express emotions like, I love you, and I'm thinking of you. Chocolate is also an essential part of many of our childhoods. Going to the neighborhood candy store to buy a Whatchamacallit, a 100 Grand bar, or my personal favorite, a 5th Avenue bar still occupies space in my mind. My chocolate craving was replaced with more sophisticated chocolates such as Ferrero Rocher and Ghirardelli. 
Want to indulge in your favorite chocolate obsession without judgment? 
Here are four International Chocolate Day activities.

Scavenger Hunt
Chocolate scavenger hunt. Hide your favorite childhood candy bars around your house and give your friends and/or family the clues to find them. Provide everyone a bag or basket; whatever they see, they keep! 
Wine Tasting
Host a chocolate wine tasting. There are several wines infused with chocolate flavors that you and your guest, who are also chocolate lovers, could taste and discuss. 
Museum Tours
Research chocolate factories or chocolate museums in your state and schedule a tour. 
New Chocolate Experiences
Try new chocolates or make chocolatey desserts you've never made or eaten.
Have some different activities in mind? Share them in the comment section!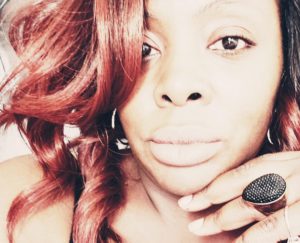 Article Written by: Obsession | is a romance and erotica author, blogger, photographer, and artist from Chicago, IL.
Social media handles:
Instagram: @authorobsession
Facebook: Novelist Obsession 
Twitter: @writerobsession
Tik Tok: @authorobsession
Snapchat: Obsession_theprettywriter
My favorite topics to write about are:
Relationships
Emerging Artists
Books (I'm a bookworm who loves reviewing books)