Sometimes our fear of failure prevents us from going hard to achieve our dreams. Sacrifices, hard work, and unwavering dedication deter many people from even considering setting long-term goals. For Takara M. Carter, this isn't the case at all. A self-starter and go-getter, she's the poster child of 'no excuses' as she's proving to herself and everyone that knows her that nothing can stop a woman from getting what she wants. What makes Takara stand out from the rest? Her resilience and ambition. Swagher would like to spotlight this successful black business owner for this year's Black Business Month.
Obsession: How are you doing this evening, Takara?
Takara: I'm great. How about you?
Obsession: I'm doing well. Let's get right into it. Tell me about Takara M. Carter and how she got where she is today.
Takara: It all began in 1996. I lived in Pine Bluff, Arkansas, with my parents. My mom passed away around Christmas time that year, and it was in my best need to move with my sister to Tennessee. That massive change at such a young age impacted my life tremendously. In 2016, my father passed away, and I knew I wanted to do my best to make my parents proud. I have since spent my years obtaining the best education and building a life where I can thrive and be confident in what I offer to the world. My childhood dreams were to become a teacher and writer, and today, I stand proud knowing that I have achieved them both. I am a Professor of English and a professional writer and author with about 15 publications under my belt.
Obsession: Wow, that's deep and inspiring; much respect to you. You're the owner and founder of a writing firm called Writluxe: How did you develop the idea, and what makes this company unique?
Takara: Well, I sat in a church in 2014, and downloads of book ideas came to my mind. Nothing like this had happened before, so I let the characters and storyline build and began publishing it as a blog on WordPress. When I decided to publish, none of the big five publishers would accept short stories, so I was determined to learn the ropes myself. After spending a year watching Youtube and researching how to write books, I decided to develop a company that could tailor those services to others. I created this brand back in 2015. It has since had three name changes, but after many years of trial and error, during the pandemic, Writluxe Writing Firm became a 6-figure brand in 2020. It started with the simple idea of wanting to be an author and flourished into something more significant. So, I help creatives turn their ideas into profitable publications by educating them and coaching them through their writing process. That's what makes the company unique.
Obsession: That's beyond dope! I see you own another company TMC Media; tell us about it.
Takara: TMC Media is my PR firm. I will have my Masters in Public Relations in September/October 2022 and develop my practice to build my portfolio. I've worked with a few celebrity clients and prominent brands so far. TMC Media is a companion to Writluxe. However, at TMC Media, I help people share their brand stories through media and advertising. As a result, I've also become a monetized Digital Creator on Facebook and Instagram for my consistent work in public relations and marketing. My goal for this brand is to lead in the marketing industry and help people expand and build their content and visibility.
Obsession: With your work ethic, I doubt it would take a long time
to achieve that goal. What is your biggest challenge as an entrepreneur, and how have you handled those challenges?
Takara: My biggest challenge is honestly being a woman in business. I'm certified in entrepreneurship and learned how challenging it is for women to be taken seriously, no matter the industry. I have a wealth of experience and expertise, yet I feel like I'm constantly having to keep reiterating my experience and background when all the information is accessible. That can sometimes be challenging. I've also had my woes with finding the right system that works. I changed switched things up by using HoneyBook and realized that this is a much more efficient process than those I've had before.
Obsession: Now, what's HoneyBook for those who've never heard of it?
Takara: For small business owners operating independently, HoneyBook is a great tool. We may use it to manage projects, schedule clients, electronically sign contracts, send invoices, and receive client payments. I recommend it.
Obsession: Okay! Honeybook sounds like something all entrepreneurs should invest in. With Black Business celebrated this month, what would you say are the pros and cons of being a black female entrepreneur in 2022?
Takara: Being a black-owned business and being a woman in business. So many people have a terrible perception of black-owned companies, and instead of helping those who struggle, they give up on most black-owned brands. I try to maintain a good public presentation and reputation, but there will always be a few occurrences you can't avoid. Then, it's being a woman in business. People naturally feel like women are too emotional or incapable of leading a brand. I built mine from nothing. I had no following, no target audience, no family support during startup, and no capital. I then lived in a bedroom in my ex-husband's parents' house because we had lost our apartment. It had to work for me, and I made it my business to make it work.
Obsession: Your drive and ambition are insane! I love it! I'm curious, what are your tips for growing a company?
Takara: The absolute best tip is consistency. Anyone can create an idea and turn it into something profitable, but how do you overcome adversity? How do you rise above challenges? How do you withstand a changing industry? All of these are essential questions but require some level of consistency. I've seen so many businesses come and go during my time as an entrepreneur. I understand that challenges arise, but the thing many struggles with is knowing how to combat those challenges. Once you overcome, there is nothing that can stop you. So, be consistent, study, read, and create an actual working plan.
Obsession: I couldn't agree with you more. As you're operating a successful business, you're finishing up your second Master's degree in Public Relations; how do you stay encouraged and motivated?
Takara: My goals mean so much to me. Like, I have dreamed and implemented every dream I've ever had. I'm unstoppable. I have completed three degrees in 3 years, helped more than 100 consistent students with their coursework, and I'm a professor, wife, and mom. I'm unstoppable. I work better this way, so encouragement and motivation come from using my experience to help others. That's what it is ultimately about. My stepdaughter always tells me she wants to be like me when she grows up, and she's only eight; that is motivation. My peers value my opinion and work, which motivates me. My husband brags about me and my abilities. All of it keeps me grounded and going.
Obsession: That's wonderful. Final question, what's one piece of advice you'd give a young black girl or a black woman who wants to be a successful entrepreneur such as yourself?
Takara: Never let anyone, and I do mean anyone, tell you that you cannot do it. The sky is not the limit, and you can surpass the moon. Reach for the highest stars and soar beyond them. Nothing is unattainable. Everything you wish, dream, and hope for, pray about it, write it on paper, and keep your feet moving and mind working to achieve it. You will BECOME! One last thing, say this to yourself" I think. Therefore I am!"
What a fantastic woman. If you'd like to keep in touch with Takara, or read any of her work, click the links below.
Social media handles
Facebook: Writluxe
Instagram: @takaramcarter & @writluxe_writingfirm
Websites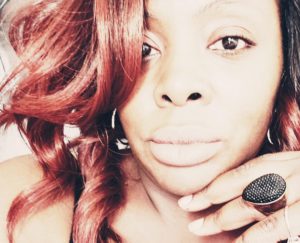 Interview Done by: Obsession | is a romance and erotica author, blogger, photographer, and artist from Chicago, IL.
Social media handles:
Instagram: @authorobsession
Facebook: Novelist Obsession
Twitter: @writerobsession
Tik Tok: @authorobsession
Snapchat: Obsession_theprettywriter
My favorite topics to write about are:
Relationships
Emerging Artists
Books (I'm a bookworm who loves reviewing books)