Call your homegirls and tell them to come over; tomorrow is September 22, National Girls' Night In Day! The holiday, known as National Girls' Night In Day, was created by Ketel One Botanical in 2018 and is observed on September 22. This fantastic day invites women to get together with their closest friends and have a blast or chill indoors. Games, music, movies, food, and wine are all you'll need to make this a night that you and your besties will cherish forever. 
Want to host a girls' night in? Here are a few ideas to get you started:
Send invitations

– Let your best friends know how important they are by sending them invites to this private occasion.

Create a theme

– Have your guests dress like the '80s or require all guests to wear yellow and bring yellow sweets (lemon cake, cookies, etc.). All fun parties have a theme!

Food is life-

Girls' night is supposed to be relaxing, so I do not suggest you cook, but order food that you and your friends enjoy. Since there will be drinking, greasy foods may be the best option. 

Movie Marathon

– Whatever actor all of you drool over, have a collection of their movies ready to be binge-watched. There's nothing like eating and drinking while having your eyes glued to the television. 

Giant Jenga-

Who hasn't played and doesn't love Jenga? This Jenga is different. There are random jello shots hidden inside. If you pull a wooden block that contains a jello shot, you have to take it! 
Have more ideas? Leave a comment below!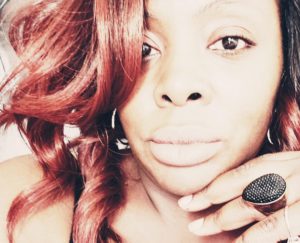 Article Written by: Obsession | is a romance and erotica author, blogger, photographer, and artist from Chicago, IL.
Social media handles:
Instagram: @authorobsession
Facebook: Novelist Obsession 
Twitter: @writerobsession
Tik Tok: @authorobsession
Snapchat: Obsession_theprettywriter
My favorite topics to write about are:
Relationships
Emerging Artists
Books (I'm a bookworm who loves reviewing books)