Keisha Brown is a true woman of power, a natural-born optimist, and a registered nurse. Keisha Brown has always believed that positive energy makes you feel healthier, happier, and more empowered. With over five years of experience at the helm, Keisha is an E.R. travel nurse specializing in Pediatric and Adult Emergency Medicine. Her love for helping others was initiated at a young age and, over the years, has revolutionized that experience by infusing comprehensive wellness methods for clients all over the country. 
Having learned the intricacies of patient testing, Keisha served as a lead nurse over COVID testing at Tyler Perry Studios and Warner Brothers to enforce safe filming practices for talent and staff. The founder of D.O.P.E. Healing, a concierge IV therapy and wellness clinic, Keisha specializes in helping clients unlock the healing power of holistic health.
She is an avid advocate for preventive care and naturopathic practice, and she is always blossoming her integral health hub with the highest quality natural health products, classes, and services. She has fashioned a decorated professional landscape throughout her career, with a focus as both a nurse and supporter. She's a member of the Emergency Nurses Association, Black Nurses Association, and A.O.R.N.
Offering flagship services in Atlanta, GA, Keisha's current mission is to provide holistic healing to as many customers as possible. Even with the loss of her mother and brother this year.
Though excited about expansion and growth, she prides her success on beautiful, lasting customer relationships, always giving them exceptional service from the foundation that D.O.P.E. was built on – Delivering Only Positive Energy.
Tammy: Please tell our readers what defines your dopeness and swag? 
Keisha Brown: My dopeness is out-of-the-box thinking, being unconventional, and not going with the crowd. My swag comes from my confidence in myself and those that stand behind and alongside me.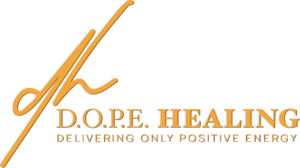 Tammy: We would love to learn about your company, please tell us about it?
Keisha Brown:  Delivering Only Positive Energy is an IV Hydration and Wellness Spa. DOPE healing is an outlet toward alternative healing. We provide concierge nursing, IV hydration, vitamin shots, COVID testing, and COVID vaccine education.
Tammy: What obstacles have you recently faced and overcame that define the woman that you are today?
Keisha Brown: Developing this business is constantly facing obstacles as it grows, but I recently lost my mother and my oldest brother Rashad. Emotionally it has been difficult. However, I know that they would want me to continue what I started. Also, who I am as a woman is a fierce warrior. Any obstacle that has been presented to me, I have welcomed the challenge. I may have been temporarily stumbled, but I always stand to the occasion. 
Tammy: The world is reopening before our eyes. What are you most excited about personally and professionally?
Keisha Brown: I look forward to a state of normalcy, schools opening back up, more activities around the city, and more ways to expand my brand. Professionally, I look forward to keeping people safe, getting out into my community, educating and providing them with alternative ways to stay healthy and protected while still enjoying life. 
Tammy: What has been some feedback you got from your client base?
Keisha Brown: Without bias, my clients love the relaxed atmosphere. They love the services that are provided and the expertise that comes with it. They also enjoy genuine care about their well-being. I also hear the love of customer service. Our clients should expect a personalized experience that caters to their individual needs.
Tammy: What impact do you intend to make through Dope Healing?
Keisha Brown: D.O.P.E. is committed to helping our community in uplifting their lifestyle. We will want to be a force for positive change by making a significant and lasting impact on our society today and for generations to come.
Connect with Keisha below:
Website: www.dopehealingatl.com
Instagram: @d.o.p.e.healing 
-Tammy Reese | @tammyreesemedia