Who is Ireon Roach
For most individuals, the origin of their existence plays a key role in their development. As the person experiences multiple phases of life, the journey is heavily influenced by their primary foundation. The base is normally packaged as a particular location, a certain type of environment, and the people who are put in place to advise and nurture.
A product of the Englewood community, which is located on the south side of Chicago, Ireon Roach had a childhood that was filled with a lot of laughs. Every house on her block had at least three kids in it. Ireon and the other neighborhood kids became family very quickly. In the course of their leisure time, they would all play outside together. On school days they would meet at the corner, and take the four-block walk to school.
Being a resident on the south side of Chicago isn't always about laughter and having fun. Violence, poverty, single-parent homes, and social structures that aren't in place strifes this particular part of the city. Throughout Ireon's childhood, the adults came together to form the image of a village. Everyone pitched in to help foster the kids.
During her formative years, the young prodigy gravitated to the art of spoken word. Poetry became her passion. By the time she enrolled at Senn High School, Ireon was ready to put her creative talents on display. She describes her preparatory school career as "artistically fruitful."To this date, she labels her high school tenure as one of the most creative times of her life. As a student of the theatre program, Ireon's high school experience was centered around being on stage or writing for the stage. It was a time in which she sacrificed part of her social life in order to invest in her artistic career and her artistic goals.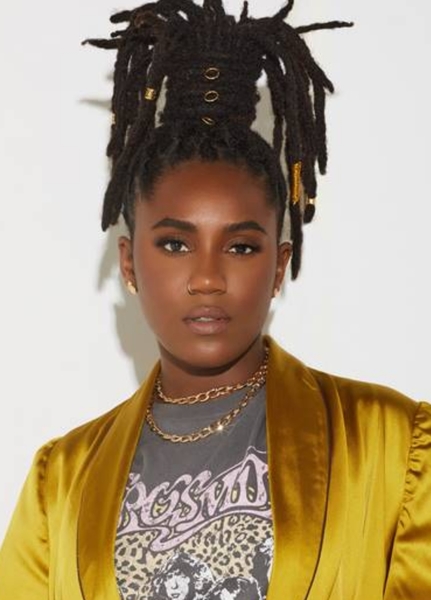 After completing preparatory school, Ireon took her talents to Boston University. She chose BU due to the flexibility and the value this particular institution of higher learning offered. It was a time she was able to study the art and hone her craft in both acting and writing.
In regards to being an artist, Ireon had her first television experience when she was still a teenager. She was the Friday forecaster on WGN9 news, a local news program in Chicago. Six years later Ireon was a guest star on the NBC Network series "Chicago P.D." In the 2016 episode, she played the role of "Chelsea  Kemp." The highlight of the episode was the scene she had with actress Sophia Bush. It was a humbling experience that also served as a confidence builder. At that point, Ireon realized she had the capabilities to be an actress. She would go on to be involved in multiple projects. Most recently on the big screen, she played the role of "Trina" in the 2021 horror thriller "Candyman." Currently, on television, Ireon plays the role of "Keisha Taylor," a parole officer on the CW network series "4400."  
Sports/Entertainment Journalist Vince D'Writer had a chat with Writer/Performer/Actress Ireon Roach.
Ireon's SwagHer
Vince: Define your Swagher. What makes Ireon, Ireon?
Ireon: One way to describe my swagher is it's very comfortable. I like to be comfortable whether that's physically, or I definitely do a lot of work to make sure I'm mentally comfortable, and spiritually comfortable. That's how it relates to my lifestyle. My personal style also revolves around comfort. I like to make sure I feel good. I think if you feel good, you look better, and if you look good, you feel good. I try to carry that with me through my lifestyle and also my personal style. I'm very interested in how I present myself to the world, and that means I need to love who I'm presenting to myself first.
Ireon & The Arts
Vince: At what point in your life did you become interested in the arts?
Ireon: I got interested in the arts very early on in my life. I remember specifically watching the Def Jam Poetry Show with my father. I remember thinking are they rapping? Is this poetry? Is this music? It was just this wonderful in-between flowing of rhythmic language, and I was so taken by that first and foremost. I told my dad I was going to be a writer. The first thing to grab me was language and words, but specifically poetry and slam poetry. I was into slam because it's more out of hip hop and very strongly out of Chicago culture. When slam season was over, I would go to the drama club. Did I ever think I would have a career in the arts? No. I loved it and my family saw I loved it. Luckily they nurtured it and it got to grow into something more beautiful.
Vince: As a youth growing up in Chicago, who were some of the artists and entertainers you looked up to?
Ireon: Of course, there were people on TV and movies that my family loved watching. I remember specifically watching "Sanford & Son" with my grandmother. I guess I looked up to that show specifically, and Redd Foxx, and just the fun that they had. I would want to have that amount of fun on stage. The other people I looked up to were the people who were around me. The Chicago theatre scene and the theatre community are very tight-knit. It's very much encouraging and nurturing. Everyone wants to see everyone win. So I looked up to a lot of the theatre companies here.
Ireon on Film & Television
Vince: How was your experience as it relates to working on the film "Candyman"?
Ireon: Working on "Candyman" was an absolute dream. Again, I can't stay away from Chicago. It can't get out of my life or career. "Candyman" is a Chicago urban legend born out of Cabrini Greens, which is a housing project that my family has history with. I grew up watching the Candyman movies. We loved Candyman as a family. Still to this day when I'm around the elders of my family, I can't say the name of the movie. Even though I was in it, and they are so proud, we still can't say the name.
Vince: Currently you're a cast member on the CW Network series "4400". For those who don't know, give us the premise of the show and describe your character. 
Ireon: "4400" is a reboot of the early 2000s USA Network show "The 4400". The show is about 4400 overlooked marginalized people who have suddenly reappeared on Belle Isle in Detroit in 2021. They disappeared at all different points in time, from all these different places. They come back with no recollection of where they had been. The only thing they remember is the last place they were. They also haven't aged a day, but they come back with these biological upgrades. They have these superpowers. I play Keisha Taylor, who is a parole officer with the Detroit police department. She is teamed up with Jharrel Mateo, as well as many other people who are trying to figure out where did these people come from, and what are they here for? 
Vince: Going back to your writing skill set, do you have any particular goals from a writer's perspective?
Ireon: I'm always going to be an advocate for poetry, specifically the accessible kind of spoken word and slam. I love when poetry exists in places it quote-unquote shouldn't. I like when there is a hyper-poetic TV show, or a hyper-poetic movie. Basically when poetry exists anywhere but on the page, I get really excited. I think a core piece of my writing style is poetry. I would love to write for a TV show that actually on the page could look like a poem. Write for a movie that could look like a poem. 
Ireon's Future
Vince: What does the future hold for Ireon Roach?
Ireon: Something about my future seems very open. Like there are open arms, and open hands, and just so many possibilities that I ever could have imagined. It feels like highway robbery to pinpoint a moment, or something I'm moving towards because I truly believe I don't know what I'm moving towards, but in the best way. I'm just so ready to walk into those open arms of my future. I know very strongly that it has to do with my acting career. I see more doors opening in terms of that. I see myself making a mark in this industry. Making not only myself known, but people who look like me, who love like me, who think like me, who come from where I'm from, and just making even more possibilities for the communities I'm a part of.
Connect with Ireon on Instagram at @ireon.jpg.