It's not easy keeping the fire burning in a marriage or long-term relationship. Work, kids, and aging take a toll on us all. Nevertheless, couples that have been together for ten, fifteen, or twenty years desire to feel that 'new love' feeling again. 
Here are five tips to help you and your sweetheart keep the "happily ever after" going in your relationship. 
Date each other (but with a twist)-

 If you've been there and done that, don't go back; step out of your comfort zone and try something new. Set up dates opposite to what you'd usually like to do. Don't plan everything, spontaneously take your partner to an erotic poetry show or the Chicago Magic Lounge for an unforgettable night of one-of-a-kind magic performance. Experiencing new things together, planned, and on the fly could spark something in the bedroom. 

Flirt- 

Flirting is the perfect way to remind your partner they are loved and desired. You can never go wrong by pointing out how sexy, beautiful, or handsome you think your spouse is. It not only boosts their self-esteem or strokes their ego, but it also makes them want to be around you more because of how good you make them feel. 

Honor your mate's love language

– I cannot stress enough how important this is. Loving your significant other the way they need you to and not the way you want to will have you both basking in pure bliss. It's a known fact that women multiply whatever their partner gives. She'll turn it into a home if you give her a house. If you give nothing, you will get nothing. You'll double that if you provide her with something she doesn't want. Love us good, love us hard, and we'll love you for a long time; it's just how we are.

Random conversations about sex

– Look over at your man and say, "Hey Babe, remember that night you folded me up like a pretzel and made me say your name until I passed out? I liked that. Can we do that again?" Memories of that night will come flooding back in full force. He's going to feel, see, hear and taste everything for a moment and it may inspire him to stop whatever he's doing to kick off round two.

Keep the lines of communication open-

 Your partner is not a mind reader; no one is. Weekly check-ins are crucial to keeping romance alive. Make sure the house is in order, the finances are in order, the kids are straight, and both parties' mental and emotional health is stable. You can't get your groove on if you're stressed out or dealing with other harmful or unhealthy feelings. Talking it out while actively listening to your partner could create opportunities for fresh romance within the relationship.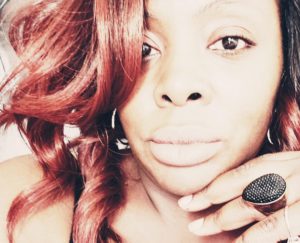 Article Written by: Obsession | is a romance and erotica author, blogger, photographer, and artist from Chicago, IL.
Social media handles:
Instagram: Obsession_theprettywriter
Facebook: Novelist Obsession 
Twitter: @writerobsession
Tik Tok: @authorobsession
Snapchat: Obsession_theprettywriter
My favorite topics to write about are:
Relationships
Emerging Artists
Books (I'm a bookworm who loves reviewing books)