Of all the television shows that come out, only a few stand out and become cultural staples. From a Different World to Living Single to Girlfriends, Martin and The Fresh Prince, certain shows not only grab the attention of its audience but also embody the culture and leave a lasting impact on the culture.
The same can be said for Issa Rae's Insecure. Insecure aired on HBO on October 9, 2016, and immediately grabbed the attention of Black millennials. Issa Rae took entertainment by storm by launching a series around modern-day Black women in their late 20s/early 30s growing and navigating work, relationships, friendships, personal flaws, and everything in between. Insecure was on air for five years, and in that time, the viewers became invested in the lives and growth of the characters. 
From the talks Issa has with herself in the bathroom mirror, to Molly and her micromanaging, to Lawrence growing and glowing up, to Tiffany's bout with post-partum depression to Kelli being the voice of reason through comic relief; there is something for everyone in this show. You will walk away from each episode taking a retrospective look at your own life. 
One of my favorite moments from the series is the relationship dynamic of Molly and Issa. These ladies became friends in college and grew into best friends. Throughout the series, we see Molly and Issa grow individually, which seemingly strains their relationship. They end up having a blowup, but they work to get back to being staples in each other's lives. It's the highlight of how important sisterhood is for me.
The final episode aired on December 26, 2021, and for us Insecure fans, we feel lost. Not only was the storyline relatable, but Issa changed the game on the other side of the table as well. Not only did she produce and star in her own show, but she also made sure representation was in the writer's room, the production crew, styling, and everywhere else. 
Many people who started with Issa have gone on to headline writer's rooms for other major shows. Issa's story off-screen is just as inspiring as her on-screen persona Issa Dee. Issa stayed true to herself by consistently highlighting her city, Los Angeles. The scenery, the food, and the music on the show highlighted and gave a platform to the side of Los Angeles Hollywood tends to overlook. 
Issa started out producing her own series on Youtube as a last attempt to make her mark in Hollywood. She has done exactly that and more. Insecure was only this beginning. Be on the lookout for her other shows and endeavors.
If you have not watched Insecure yet, do yourself a favor and start. I guarantee you will not be disappointed. If you are a member of the Insecure tribe, leave a comment and let us know your favorite character and/or Insecure moment.
Jasmine Spencer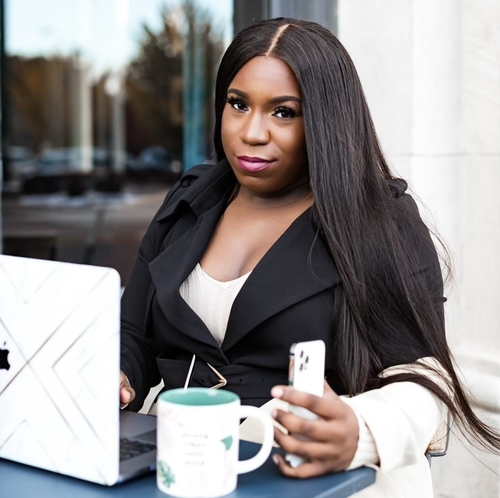 Jasmine is a native of Chicago and a graduate of Loyola University Chicago with a B.A. in Political Science. Jasmine started writing in 2018 as just a hobby. Since then it has grown into a passion. Jasmine considers herself to be a lifestyle and fashion blogger, a social medial manager, and a social media strategist. She can be found on Instagram at @jas_is_peculiaroyalty.