Black people and fashion goes together like ice cream and sprinkles. The flavor that Black folks add to any section of entertainment and art is irreplicable, and designer Mafi Wulf puts his unique stamp on the fashion industry with his new clothing line. Read onto learn more about the founder of #lonewolfmafia below.
Angelica: How would you describe your swagher? What makes Wulf, Wulf ?
Wulf: That's hard to describe in words what makes me different from others because not one person is alike we was all born originals. But I've been told I'm very inspiring and have a genuine energy that lights up the room with my presence. But for me, I'm somebody that keeps it real at all times and just wants to see everybody win in there own right and help them along their journey however I see fit. I get great fulfillment out of helping others, and I just know an experience or vibe with the wolf is one worth having. #lonewolfmafia
Angelica: Why did you decide to launch your fashion brand, and how is your clothing line transforming the fashion industry of designers of color?
Wulf: This fashion life chose me I didn't choose it. Back in late 2015 early 2016 God delivered me the vision of what now is Mahsyian and I decided to take the path God had for me over the path I had for myself with my comfortable corporate job. Since Mahsyian's arrival to the streetwear industry we have been pathing our own path that will in the future give a blueprint to not just other Black fashion enthusiasts, but other fashion artists in general to follow in order to help them achieve there goals. One that results in true ownership of your brand with no investors and no middle man retail shops eating into your profit. We hope to show others if your willing to do the proper ground work and grind you can build a genuine community of consumers and fans that will carry your company for more then just one overhyped summer. #lonewolfmafia
Angelica: When did you realize that it was time to utilize your skills as a stylist to begin your own clothing line?
Wulf: I've always been creative and artistic so within God's divine timing in 2016 I started my journey of creating my street fashion company. Can't say I really have stylist skills though, I just have a natural knowing of what looks good to me and feels right in my eye. But I'm happy that others take a liking to the same taste that I have for myself it's very humbling to say the less. #lonewolfmafia
Angelica: What was the route to getting into the fashion industry like for you?
Wulf: I believe when your making waves in a lane god desires you to be in your path is very easy to get into. Not to say I didn't have my own fair share of challenges or test I've had to over come because of course I did. In life no level up comes with out adversity but my transition into fashion always felt right never forced. #lonewolfmafia
Angelica: How do you define your brand Mahsyian a.k.a Lone Wolf?
Wulf: Mahsyian is a one of kind brand that is tailored to one of kind individuals simply put. #lonewolfmafia
Angelica: Of all the entertainers that you have styled, which artist was your favorite to work with, and do you plan to collaborate with any of them to promote your brand?
Wulf: Though we have been blessed to have many influential people rock our garments. I can't say that any of of them are more important to us then the others or even more important to us then our other members who might not have all the fame as them. We appreciate and respect all our members equally and don't show any favoritism to any of them, which is why you won't ever see us post about famed people who wear the garments just so we can gain clout from it. It's not really our business model or style of how we want our brand to be known. We like our celebrity shoppers to know they can shop in confidence that they won't become a random ad or billboard to generate more sells once they make a purchase from the Mafia. #lonewolfmafia
Angelica: What do you see Mahsyian growing into?
Wulf: Mahsyian will become a staple brand in due time, as well as viewed as a new status symbol much like the likes of your current big brands. The company will be enjoyed by many generations to come even once I'm dead and gone. #lonewolfmafia
Angelica: How can people support your clothing line?
Wulf: Support comes in many different facets. Support financially by purchasing a garment from the shop mahsyian.com or support just by likes , views , shares or word of mouth follow us at @mahsyian or myself @bigpoppawolf.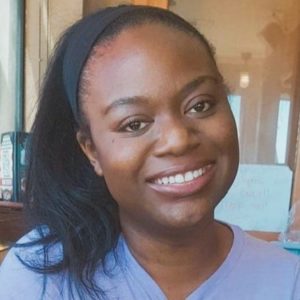 Angelica Cheyenne | Angelica Cheyenne is the Managing Editor of SwagHer Magazine, and is a contributing writer to BuzzFeed. Cheyenne also has over 6 years of experience in on-hair hosting, entertainment reporting, social media management and holds a B.A. in Communications and Journalism from California State University, Dominguez Hills.