"Malcolm was our manhood, our living, Black manhood! This was his meaning to his people. And, in honoring him, we honor the best in ourselves. Last year, from Africa, he wrote these words to a friend: My journey, he says, is almost ended, and I have a much broader scope than when I started out, which I believe will add new life and dimension to our struggle for freedom and honor and dignity in the States. … And we will know him then for what he was and is- a prince- our own Black shining prince!- who didn't hesitate to die, because he loved us so." – Ossie Davis, 1965.
This excerpt is part of Ossie Davis' eulogy of Malcolm X. In this eulogy, Ossie Davis expresses not just the sadness in the loss of Brother Malcolm, but also expresses the greatness that was Malcolm X. Many at that time really did not comprehend the magnitude of Malcolm X. One could even go as far and say the impact of our dear Brother Malcolm was overshadowed by the more peaceful side of the Civil Rights Movement. But Malcolm was more than the ballot or the bullet, and everything Malcom did was for the advancement of his people. 
Malcolm X was born Malcom Little on May 19, 1925. His father, a Baptist preacher and avid supporter of Black Nationalist Marcus Garvey, was murdered by a group of white people. The death of his father, coupled with the extreme poverty the family faced, caused Malcolm's mother to be committed to the insane asylum in 1939. Even with these traumatic experiences at a young age, Malcolm excelled in school, however after his 8th grade teacher told him to be a carpenter instead of a lawyer, Malcolm's attitude toward school changed and ultimately his educational journey ended. 
Malcolm Little became "Detroit Red," a hustler, drug dealer and leader of a gang of thieves in Roxbury and Harlem. It was this life of crime that landed Malcolm in prison. If it were not for his prison sentence, the Malcolm X we know and love would possibly have never been born. While he was in prison, Malcolm was introduced to The Nation of Islam (NOI) and the honorable Elijah Muhammad. The teaching of the NOI resonated deeply within Malcolm, giving him a sense of self that he never knew was possible. 
After joining the NOI, Malcolm changed his name to Malcolm X and quickly became a rising star. He worked closely with Elijah Muhammad and was sent to various cities to establish and pioneer the NOI forward. Working so closely to Elijah Muhammad came with a great deal of flaws. Mainly the fact Malcolm was able to see first-hand how Elijah Muhammad was misusing his position of power. 
Malcolm began to question Elijah Muhammad and leading their once harmonious relationship to become one of mistrust and tension. At one point, Elijah Muhammad silenced Malcolm as a result of Malcolm's comments on the death of then President John F. Kennedy. This eventually lead to Malcolm parting ways from the NOI and starting Muslim Mosque Inc. in Harlem. Later, he joined the Sunni Muslims during his pilgrimage to Mecca. It was during his trip to Mecca, Malcolm was able to see the fullness that is Islam and changed his name to Malik el-Shabazz.
Malcolm was murdered in February of 1965 at 39 years old. His birthday was celebrated on a small scale after his death. Currently, Malcolm X day is not a federal holiday, but several states have passed resolutions for the official holiday designation. Celebrated on either May 19th (Malcolm X's actual birthday) or the 3rd Friday in May. Malcolm X is what the Black community needed and continues to need. His speeches on self-reliance of the Black community are timeless, and his way with words was unfathomable. Malcolm X was able to realize the power of words and how those words can captivate the minds of people. 
Many people see the picture of Malcolm with the gun and only see him as an advocate for violence. But miss how "by any means necessary" has a multiplicity of meaning. I can go on and on celebrating the teaching philosophy of Brother Malcolm, but I will end with this. The one thing that makes Brother Malcolm standout among the other Civil Rights leaders is that he is proof of how the most flawed individual can do great things. There is so much more to Malcolm X than we have been taught. Most of what I have learned has been through personal study and curiosity. The teachings and life of Malcolm X are relevant even to this day. How far ahead of his time Malcolm X was is almost unfathomable. 
This year on Malcolm X Day, I encourage you to take some time and learn a bit more about our Black shining prince. If all else fails, re-watch the Malcolm X movie. Denzel Washington did an amazing job embodying Malcolm X. It is imperative that we learn and continue to teach what such brave individuals like Malcolm X taught. Who would have thought in the year 2022 there would be mass shootings with Blacks people as the target. Such senseless killings only because of skin tone. Being equipped with an understanding of the teachings of Malcolm X will help one be able to discern the signs of the time while continuing to build their community to  be able to withstand such intolerance. 
We are grateful for and celebrate Malcolm X yesterday, today and forever.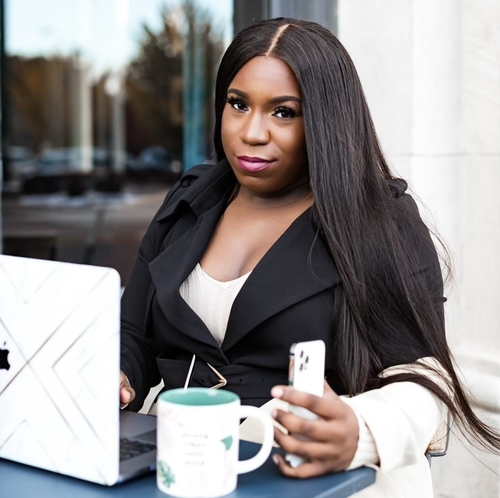 Jasmine Spencer | Jasmine is a native of Chicago and a graduate of Loyola University Chicago with a B.A. in Political Science. Jasmine started writing in 2018 as just a hobby. Since then it has grown into a passion. Jasmine considers herself to be a lifestyle and fashion blogger, a social media manager, and social media strategist. She can be found on Instagram at @jas_is_peculiaroyalty