I have some delights for you in honor of National Romance Awareness Month this August. The intrigue and thrill of romance are unmatched. It's something about being wooed and drowned in affection by the person who gives us butterflies and occupies our mind daily. Shoutout to Eileen Buchheim, the founder of Celebrate Romance, for launching National Romance Awareness Month in 1987!
National Romance Awareness Month is not just for couples looking to strengthen their bonds via romance; it's also a time to indulge in heartwarming, infuriating romance novels. The idea for Read-A-Romance Month was developed and introduced in 2013 by Bobbi Dumas, a literary reviewer. It's time to branch out into romance; whether you're a newbie or love story junky, I have some new authors for you. Even though these stories' situations and endings vary, they all will leave you emotionally satisfied. 
Title: Ama Angeni
Genre: Fantasy Romance 
Thirty-year-old Lailah has discovered that a disease that was once in remission has come back more aggressive than before. Looking for a much-needed reprieve, Lailah and her best friend travel to North Carolina to a resort where they meet the gorgeous but aloof Gawanii, head chief of the Anigilohi Clan. Unaware of her legacy Lailah soon discovers a mythical world of beings that shakes the foundation of her beliefs. She soon falls for this new and its chief. Come away with Lailah as she learns the secrets of love and magic before the end of her days.
Author: Yyanna Leigh Michaels
Contacts:
Follow her on Instagram: @yyannaleigh
Facebook Author page: Author Yyanna Leigh Michaels
Twitter: @YyannaMichaels
TikTok: @yyannaleighmichaels
Title: The Strong Survive
Genre: Urban Romance
It's the right time and place for Frenchie Palmer and Anthony "Ant" Strong to make a connection that would change their lives' trajectory. Frenchie has many spots that she wants nothing more than to keep covered. Will Ant run when those spots are exposed, or will he stand strong in his feelings for her? Ant has a few spots of his own. Will his spots be worth the trouble of sticking around for Frenchie? They say only The Strong Survive; in this relationship, strength just may be a weakness.
Author: Mel Dau
Contacts:
IG/TikTok: @authormeldau
FB Group: Mel Dau's Mania Crew
Title: Soul Ties 
Genre: Urban Romance
"Every f*cking day, I had to wonder if you were going to come home to me. Every night we lay together, thoughts of you f*cking other bitches played in my head. Any time we slipped up and had unprotected sex, I would be plagued with fears of catching a f*cking STD. My self-esteem was shot to sh*t, and even today, no man stands a chance because you f*cked me up. I'm a broken woman because of the sh*t I allowed you to do." ~Blu
Author: Le'Vonne
Contacts:
FB: Levonnethewriter
Instagram & Twitter: @levonnewrites
Title: Love On Replay
Genre: Urban Romance
Love On Replay is a novel of renewed passion and love. After lost and failed relationships, love is still a viable option. There are no age restrictions or requirements in love other than being receptive to it when it comes knocking. Sheldon Berotte and Anissa Dent find one another at a time in their lives when they need companionship most. Find out how they navigate to each other with the support of their adult children and how they manage to leave the past just where it should be… in the past.
Author: Monica Walters
Contacts: 
Amazon: www.amazon.com/author/monica.walters
Facebook/Instagram/TikTok: @authormonicawalters
Twitter: @monlwalters 
Clubhouse: @monicawalters
Here are a few ways to celebrate National Romance Month with your partner:
Write love notes-

Speaking life into your partner is essential. Remind them why you chose each other.

An 'I love you to pieces' jar-

Present a jar of Reese's pieces for your mate with a list of five or more reasons why you love them the way you do. 

Songs of you-

Create a playlist that expresses how you feel about your partner and title it with their name. Play it while you spend time together, or when you're a part of keeping the fire burning 🙂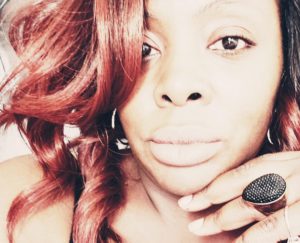 Article Written by: Obsession | is a romance and erotica author, blogger, photographer, and artist from Chicago, IL.
Social media handles:
Instagram: @authorobsession
Facebook: Novelist Obsession 
Twitter: @writerobsession
Tik Tok: @authorobsession
Snapchat: Obsession_theprettywriter
My favorite topics to write about are:
Relationships
Emerging Artists
Books (I'm a bookworm who loves reviewing books)