One of the most critical issues that plague us as a people is highlighted in April. That issue is child abuse. In 1983, per presidential proclamation, April became Child Abuse Prevention Month. CAPM was established because children worldwide were being abused and neglected. Research on child development shows that early trauma can be passed down through generations, e.g., generational pain or curses, and can cause cognitive, physical and emotional delays. On the first day of April, child advocates and organizations dedicated to helping and nurturing children and child abuse survivors wear the color blue to show that we are aware of this horrific act, and are committed to supporting positive childhood experiences within communities worldwide.
Pinwheels are one of the most popular ways to express our support for Child Abuse Prevention Month. Planting or exhibiting pinwheels in popular settings is a terrific approach to attract the public's interest during Child Abuse Prevention Month. So many people that we know and don't know personally needed this movement while they were growing up. Many needed desperately to be protected. Celebrities such as Oprah, Tyler Perry, DMX (may he rest in paradise), Mary J. Blige, Missy Elliot, Mo'Nique and even the undeniably talented R .Kelly all reported that they'd experienced some form of child maltreatment. These icons all have another thing in common: they were all violated or mistreated by someone they knew.
Most acts of abuse committed against a child are by someone the child/teen knows: family, friends, neighbors, teachers, etc. Still resilient and determined, these celebrities survived and used what they went through as motivation to be the fantastic people they are today. I'm no celebrity, but I am a part of the child abuse survivor crew. Verbal, mental, emotional and physical abuse was a part of my everyday life between the ages of 8-years-old until my late teens. The sexual abuse only happened once, thank God. I experienced it all at the hands of family, friends and familiars. It has been a long road to recovery, but I refuse to be a product of my environment like those mentioned above.
Yes, we and countless others overcame traumatic pasts to be influential in our own right, but not all abused children make it out or through it like we did. In 2020 over 1,700 children died from abuse and neglect. Not only that, but the state of Texas had the highest number of child abuse victims. The goal of CAPM is not only to spread awareness, but also provide resources to help stop abuse before it starts.
Here are five common signs that something of concern can be happening directly or indirectly to a child:
Unexplained changes in behavior (suddenly aggressive, withdrawn, excessive crying, etc.).
Feeble bond or relationship with parent or guardian or extreme fear of parent/guardian or going home.
Unexplained injuries or bruises.
Poor hygiene and/or unsuitable clothing.
Sexualized behavior.
How can you help prevent or stop abuse and neglect?
Call your state's child abuse and neglect hotline.
If you know of any parents or guardians struggling with parenting, offer them assistance and emotional support.
Become an advocate for children and families in your community and model or provide resources that teach parents how to gentle parent their children.
Promote the importance of adults providing a safe space for children to talk about anything inappropriate happening to them.
Celebrate National Child Abuse Prevention Month. 
Would you like to attend a Child Abuse Prevention Event?
Here is a list of events happening in celebration of CAP. Just click the links.
https://www.preventchildabusenc.org/recognize-child-abuse-prevention-month/
https://www.calendarwiz.com/calendars/calendar.php?crd=preventioncalendar&op=cal&month=4&year=2022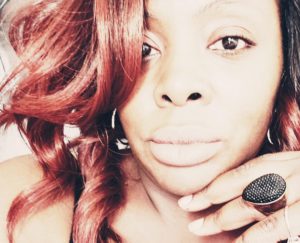 Obsession | is a romance and erotica author, blogger, photographer and artist from Chicago, IL.
Social media handles:
Instagram: @Obsession_theprettywriter
Facebook: @Novelist Obsession 
Twitter: @writerobsession
Tik Tok: @authorobsession Snapchat: @Obsession_theprettywriter
My favorite topics to write about are:
Relationships
Emerging Artists
Books (I'm a bookworm who loves reviewing books)