After several failed relationships with men or women your age and older, Aaliyah's song, Age Ain't Nothing but a Number, creeps its way into your top played songs on your playlist. You're thinking of robbing the cradle. Why? You're tired and frustrated playing the same games, only to lose every single time. You've changed and altered as much as possible, from where you meet prospective partners to how you engage with them once you're an item. But still, nothing worked. It has been nothing but heartache and wasted time on repeat. 
I know that from the beginning of time, it has been acceptable for men to date younger women and marry them, but in the year 2022, eyes still roll, and mouths still drop when older women date younger men. The assumption is he's looking for a mother figure, and she's looking for someone to control like a child. 
Whether you're a man or woman fed up with fly-by-night relationships, dating a younger individual may be just the change you need to get the love and partnership you desire. 
Here are four benefits of dating someone younger than you. 
Young hearts run free- Dating someone younger than you will recharge your battery. Indoor, outdoor, it doesn't matter; your younger partner is going to want to get into something. From dancing to sex to a night on the town, be prepared to not spend your nights and weekends snuggled up on your couch watching reruns. 
Bomb Sex- Let's not make assumptions. Just because your mate is younger doesn't mean they wouldn't know how to give you a seizure from a powerful orgasm. A youngin' is more than capable of putting you to sleep. Intimacy can be playful and amazing with someone your junior. 
Upgraded playlist- When it comes to music, we older folks keep some dusties (old school music) on our playlist and will listen to those same one hundred songs every day and be okay with it. Dating someone younger can introduce you to new music in your preferred genre or even music in a genre you never thought to delve in. Your playlist will go from one hundred songs to one thousand when messing with someone born in a totally different musical era than you. 
Self-esteem booster- No one compliments older people like younger folks. They will stroke our egos until they can't stroke them anymore, and we love every bit of it. The flirting and drooling youngins do over cougars, silver foxes and sugar daddies is flattering and definitely a self-esteem lifter. Get you a younger lover that loves to tell you how fine and smart you are; it's worth it!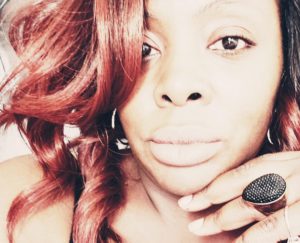 Article Written by: Obsession | is a romance and erotica author, blogger, photographer, and artist from Chicago, IL.
Social media handles:
Instagram: @authorobsession
Facebook: Novelist Obsession 
Twitter: @writerobsession
Tik Tok: @authorobsession
Snapchat: Obsession_theprettywriter
My favorite topics to write about are:
Relationships
Emerging Artists
Books (I'm a bookworm who loves reviewing books)