Today is August 9th, National Book Lovers Day; a day created for people like us who found a safe space inside someone else's imagination. From the scent of a paperback published before our time to a fresh new book, the most pleasant memories can be evoked just by gazing at a book. You may have loved Goosebumps, The Babysitters Club, Shel Silverstein's poetry, or tween novels like Sweet Valley High as a child. Or maybe more gritty realistic fiction like Donald Goines Whoreson or IceBerg Slim's Trick Baby as a young adult. Either way, you utterly lose yourself in a fantasy world that a stranger created. 
On National Book Lovers Day, bibliophiles—those who collect or have a deep love of books—are prompted to grab a good book and get lost in it. Turn off the television on August 9th and spend some time reading books by both established and up-and-coming authors. Here is a list of authors and one of their books that I highly recommend you all read.
Author: Takara M. James
Book: Wrongfully Convicted (stand-alone)
Author: Harmony A. Cambridge
Book: Hidden Assassin Files (duet)
Author: Brittany Cherrell
Book: Young, Rich, and Ruthless: A Mob Love Story (stand-alone)
Author: Nadine Frye
Book: Fetish (trilogy)
Author: LeTresa Renee
Book: The Lie That Killed (stand-alone)
Author: Brenda Stokes Lee
Book: Georgia on my mind (stand-alone)
Author: Vivian Blue
Book: Destructive Obsession (duet)
Author: T. Friday
Book: Just a little more Luv (stand-alone)
Author: Lashanta Charles
Book: Splitting karma (stand-alone)
Author: Sa'id Salaam
Book: To love and die in Atlanta (trilogy)
Author: Lashonda Bowman
Book: He restores my soul (trilogy)
And, of course, I had to recommend myself. Find out what happens when a husband and wife discover they're cheating on one another with the same person in my latest novella, Wrecktangle.
For you non-bookies 😉
Stand-alone= 1 book
Duet= 2 book series
Trilogy= 3 book series
All books can be found on Amazon.com. I hope you enjoy these reads, and don't forget to leave the author a review! 
S/N: There's no record of the extraordinary individual responsible for creating National Book Lovers Day, which is unfortunate because we owe them a great thank you!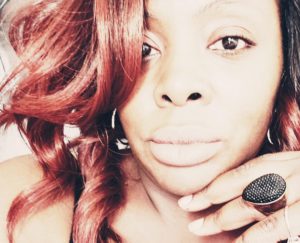 Article Written by: Obsession | is a romance and erotica author, blogger, photographer, and artist from Chicago, IL.
Social media handles:
Instagram: Obsession_theprettywriter
Facebook: Novelist Obsession 
Twitter: @writerobsession
Tik Tok: @authorobsession
Snapchat: Obsession_theprettywriter
My favorite topics to write about are:
Relationships
Emerging Artists
Books (I'm a bookworm who loves reviewing books)